Bengal Cat Info
Understanding Agouti
by TICA Bengal Breed Seminar
Recent genetic analysis has discovered several cat species have evolved unique ASIP, Agouti Signaling Protein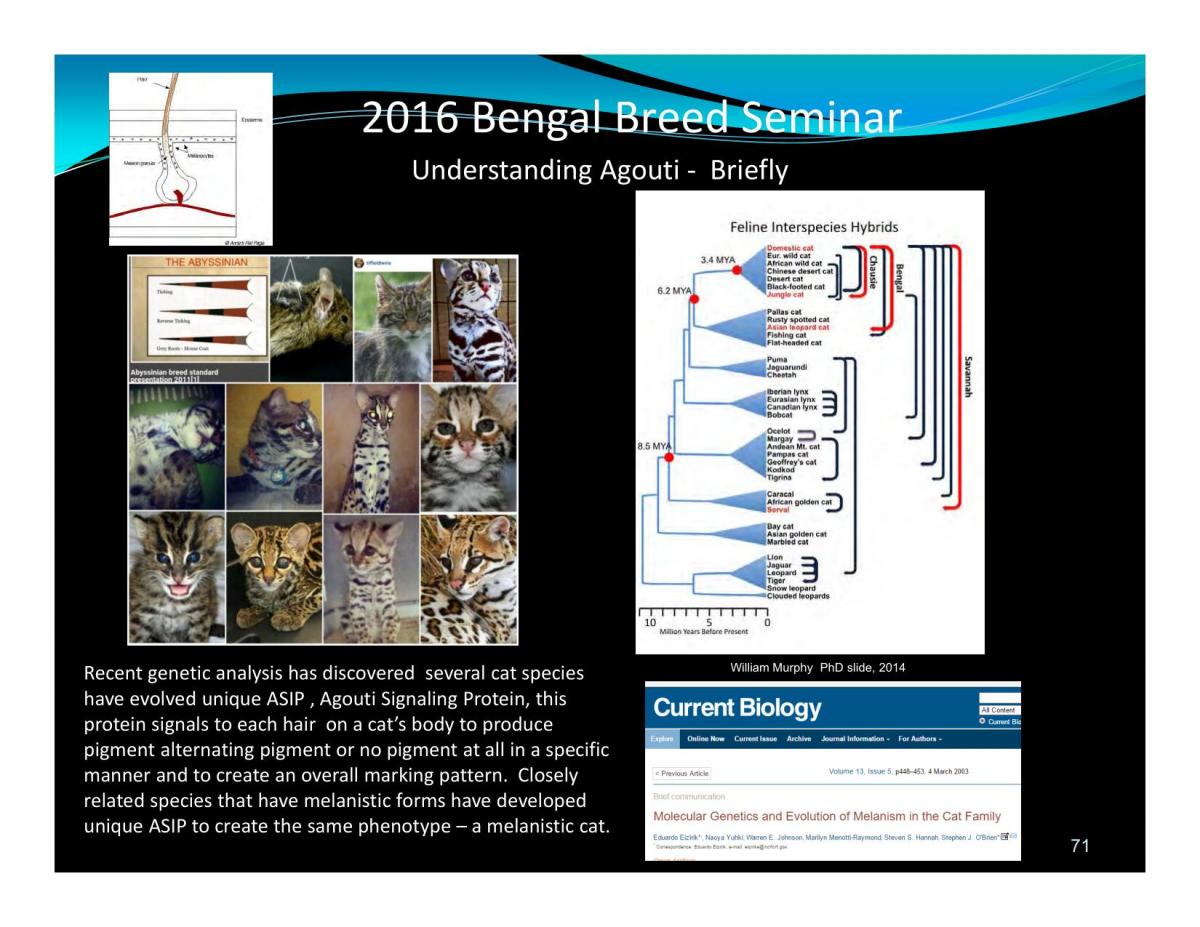 Nov 09, 2022
Understanding Agouti- Briefly

Recent genetic analysis has discovered several cat species have evolved unique ASIP, Agouti Signaling Protein, this protein signals to each hair on a cat's body to produce pigment alternating pigment or no pigment at all in a specific manner and to create an overall marking pattern. Closely related species that have melanistic forms have developed unique ASIP to create the same phenotype - a melanistic cat.

Understanding Agouti - Briefly
Wild Cat Felis sylvestris (lybica & sylvestris)
Asian Leopard Cat Prionailurus bengalensis
Leon Emanuel

•All domestic cat color and pattern (pigment distribution and arrangement) is based on Felis sylvestris ASIP - the gene telling each hair when to produce the alternating bands of black & yellow pigment. Identified as A or a
•Asian Leopard Cats have their own ASIP-Apb or A2, instructing that species on pigment distributions and arrangement in each hair.
•Notice the amount of black pigment in each species and what parts of the body are the darkest. Can you visually see a degree of difference in the amount pigment variation (lightest and darkest hairs in each species? That is the morphological/phenotypical difference in their ASIP.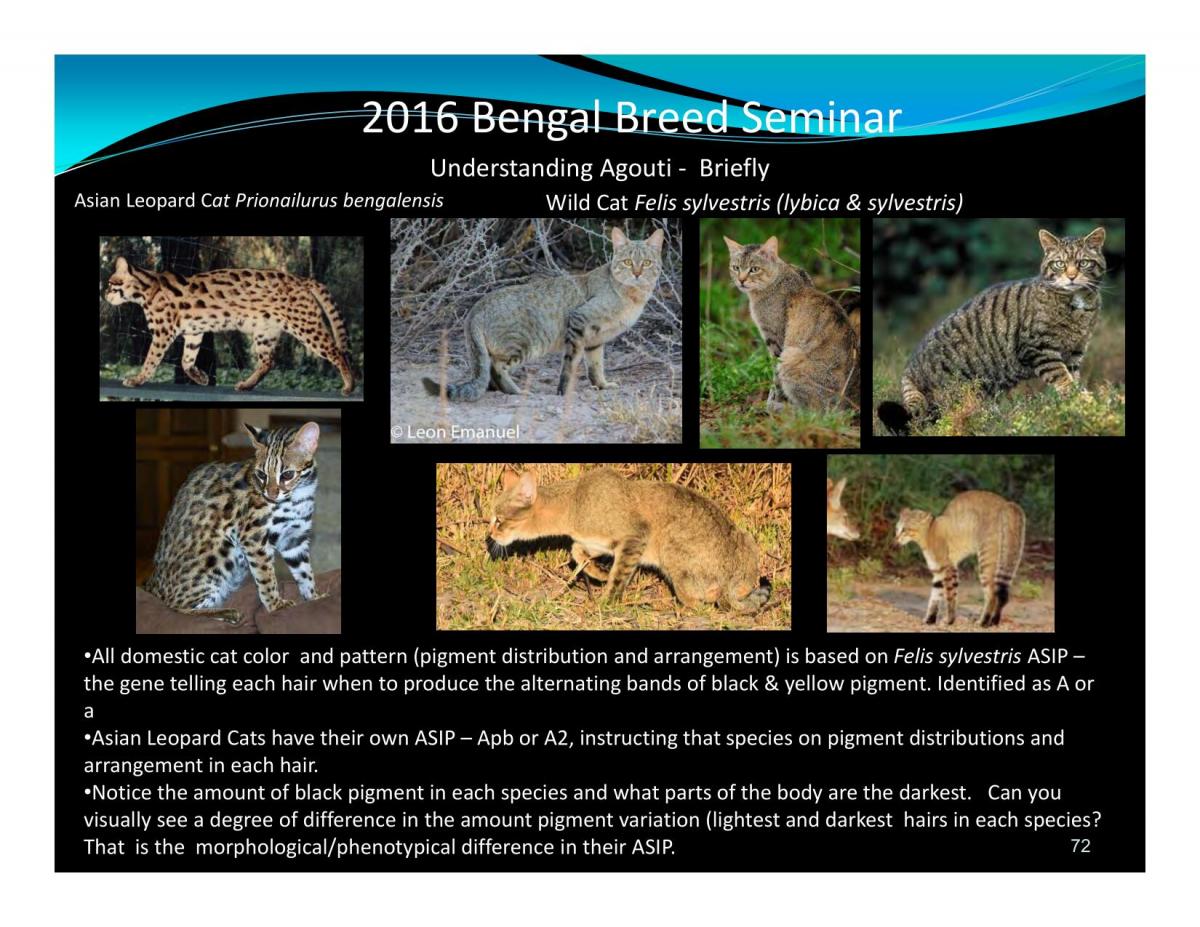 Apb - Agouti Prionailurus bengalensis

Charcoal is produced when there is a DISCORDANCE in the agouti signal different "instructions" for the cat's pigment producing mechanism. One copy of the Apb ASIP (to create A LOT of black pigment and pigment alternation like an ALC) and one copy of the Felis sylvestris ASIP a (to create Felis sylvestris amounts of black and pigment alternation)
Charcoal can also be produced when a cat inherits Apb/Apb or Apb/A2 ASIP. These cats lack the dark cap and dark cape, some lack the dark mask!