Bengal Cat Info
Body
by TICA Bengal Breed Seminar
Bengal Breed Seminar: Body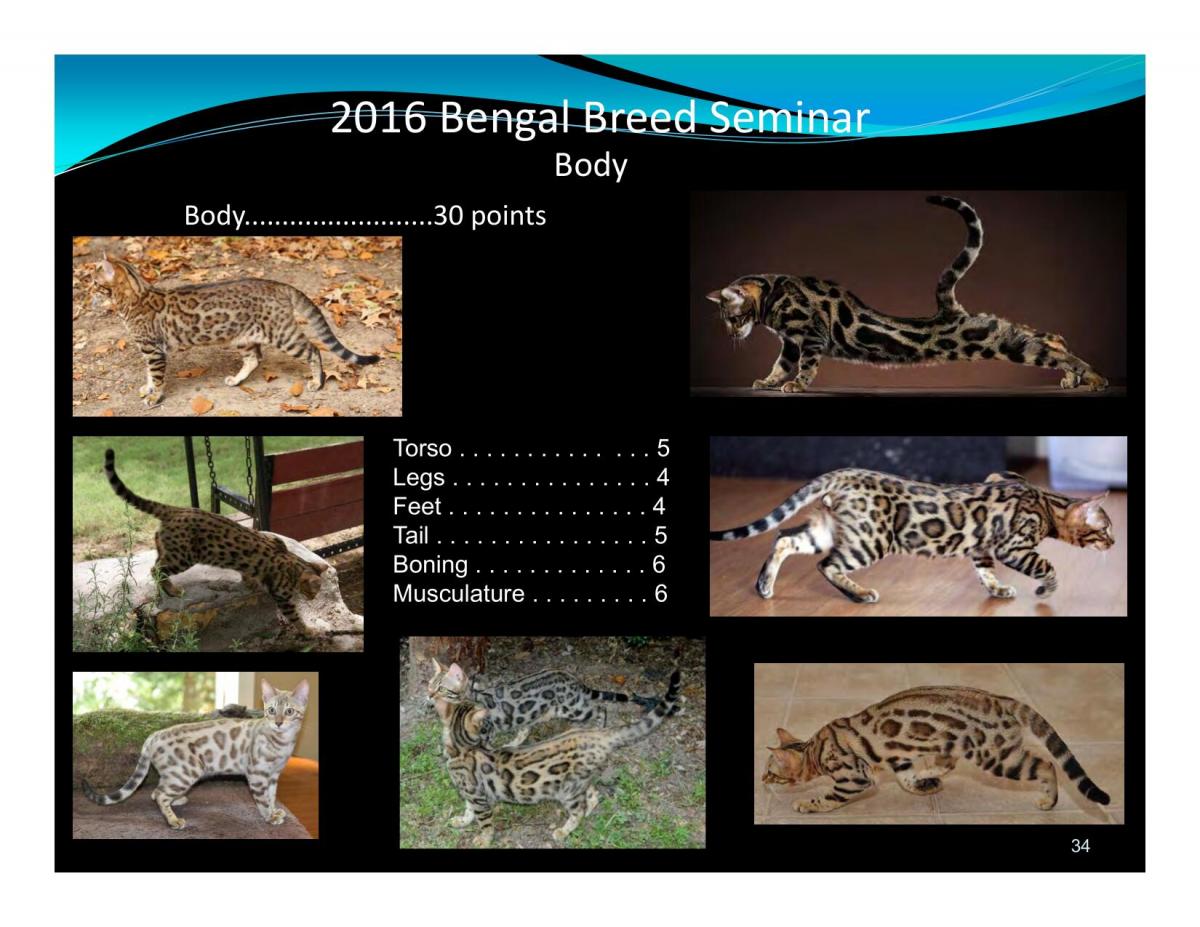 Nov 09, 2022
Body...30 points

Torso ..... 5
Legs........4
Feet........4
Tail........5
Boning......6
Musculature 6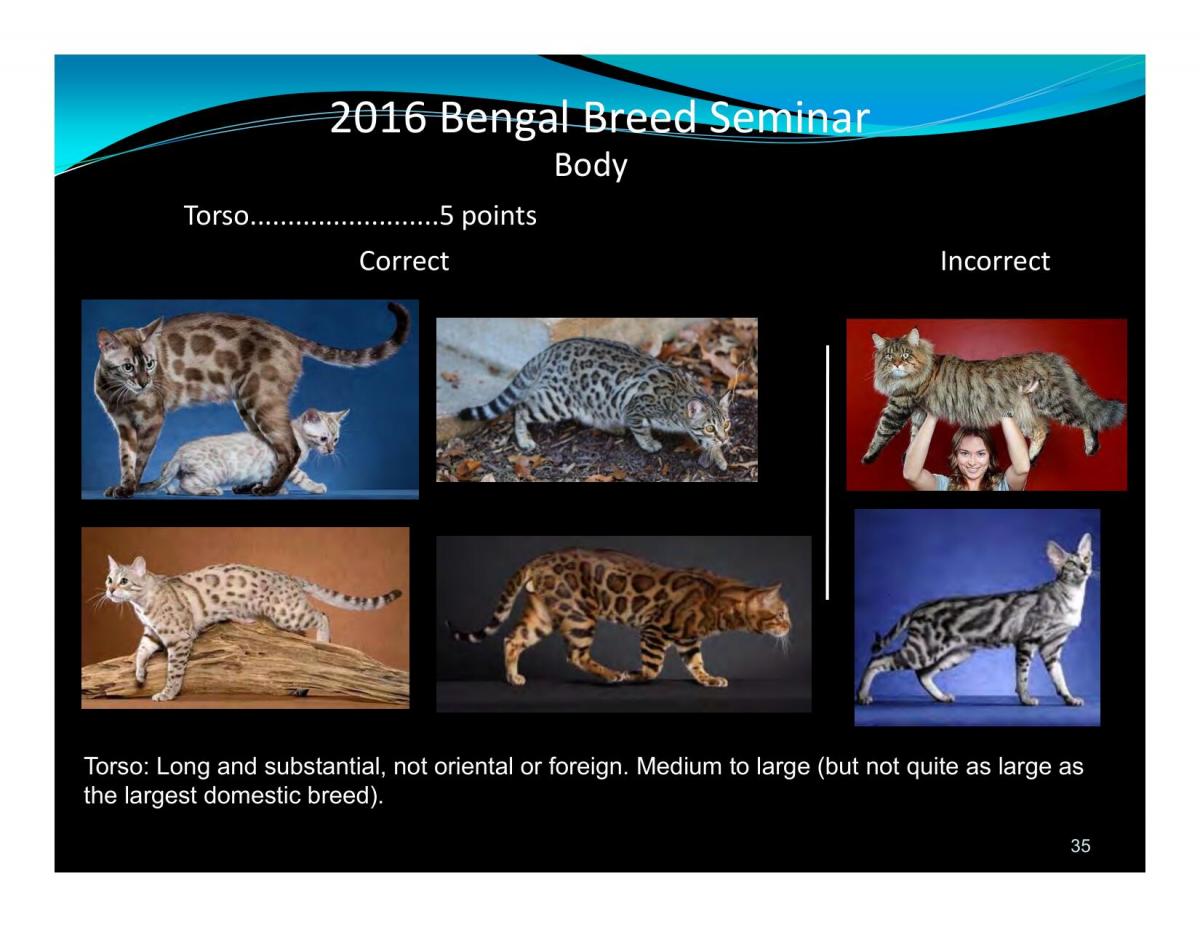 Body
Torso ..... 5 points
Torso: Long and substantial, not oriental or foreign. Medium to large (but not quite as large as the largest domestic breed).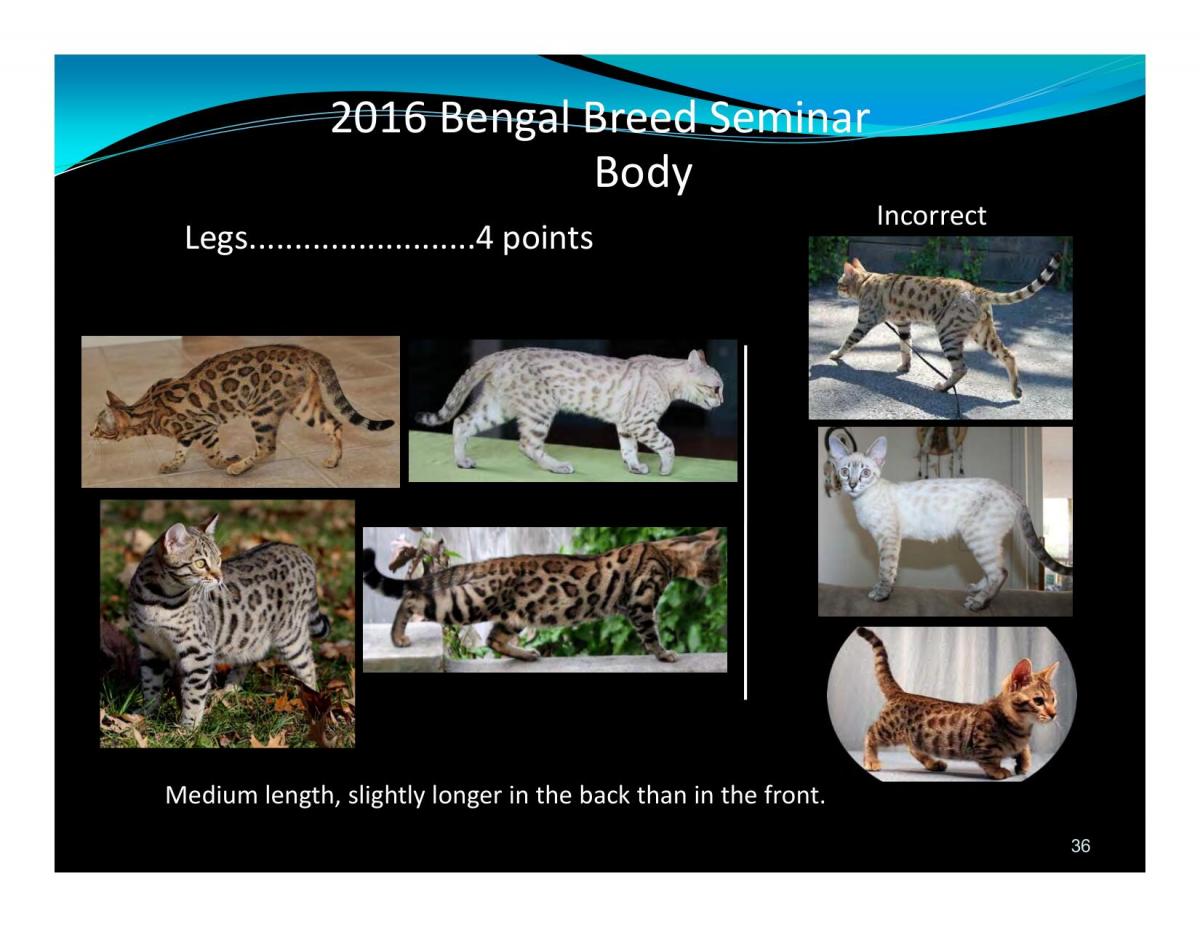 Body
Leg ... 4 points
Medium length, slightly longer in the back than in the front.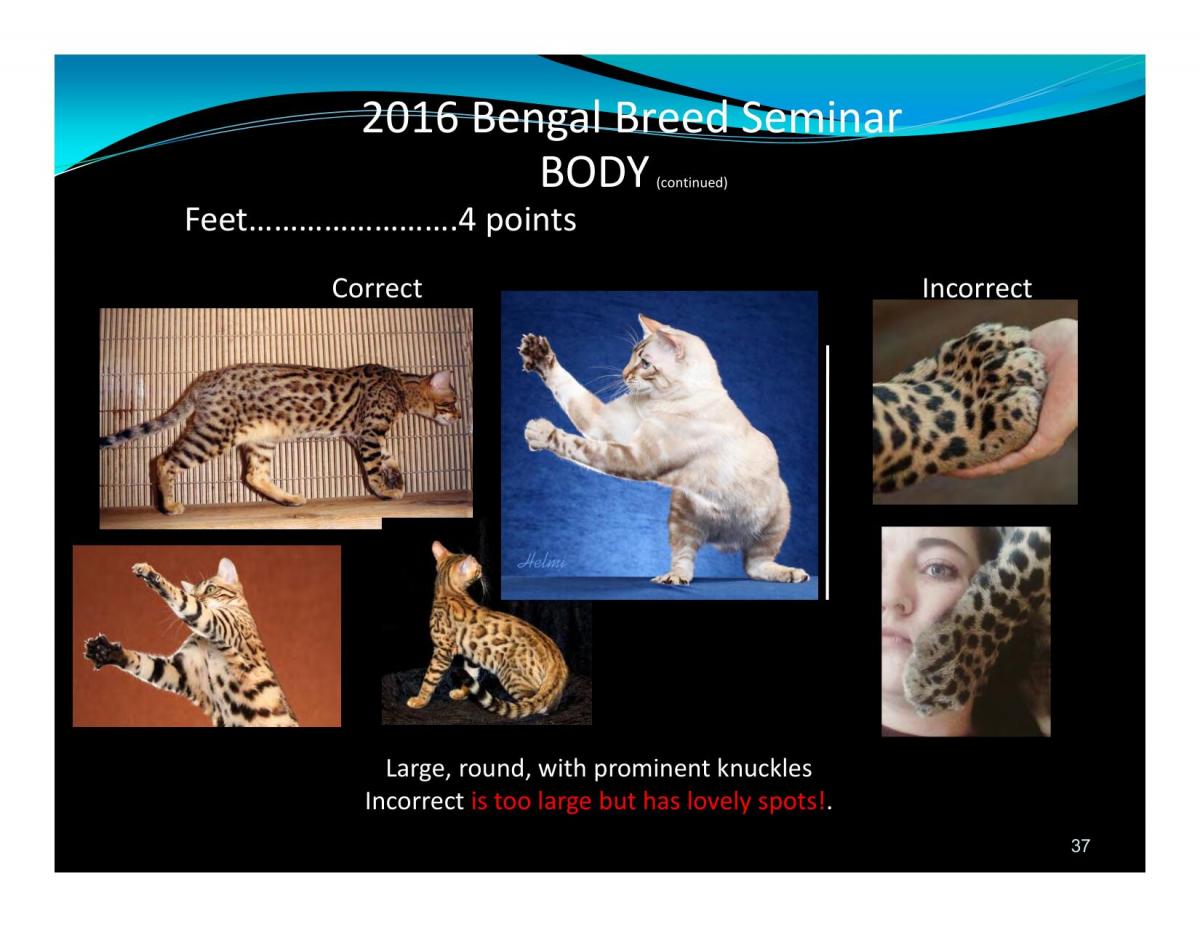 Body (continued)
Feet ... 4 points
Large, round, with prominent knuckles
Incorrect is too large but has lovely spots!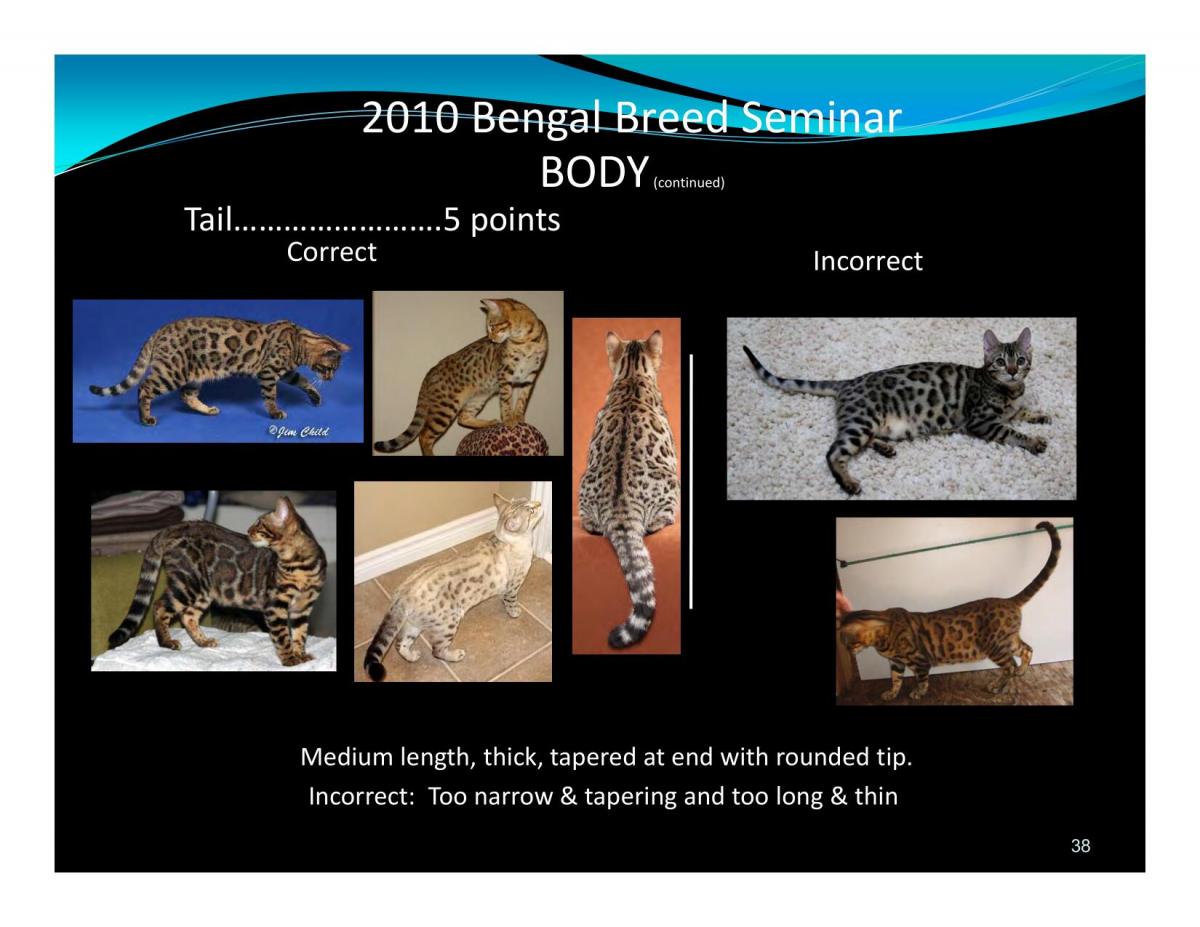 Body
Tail ..... 5 points
Medium length, thick, tapered at end with rounded tip.
Incorrect: Too narrow & tapering and too long & thin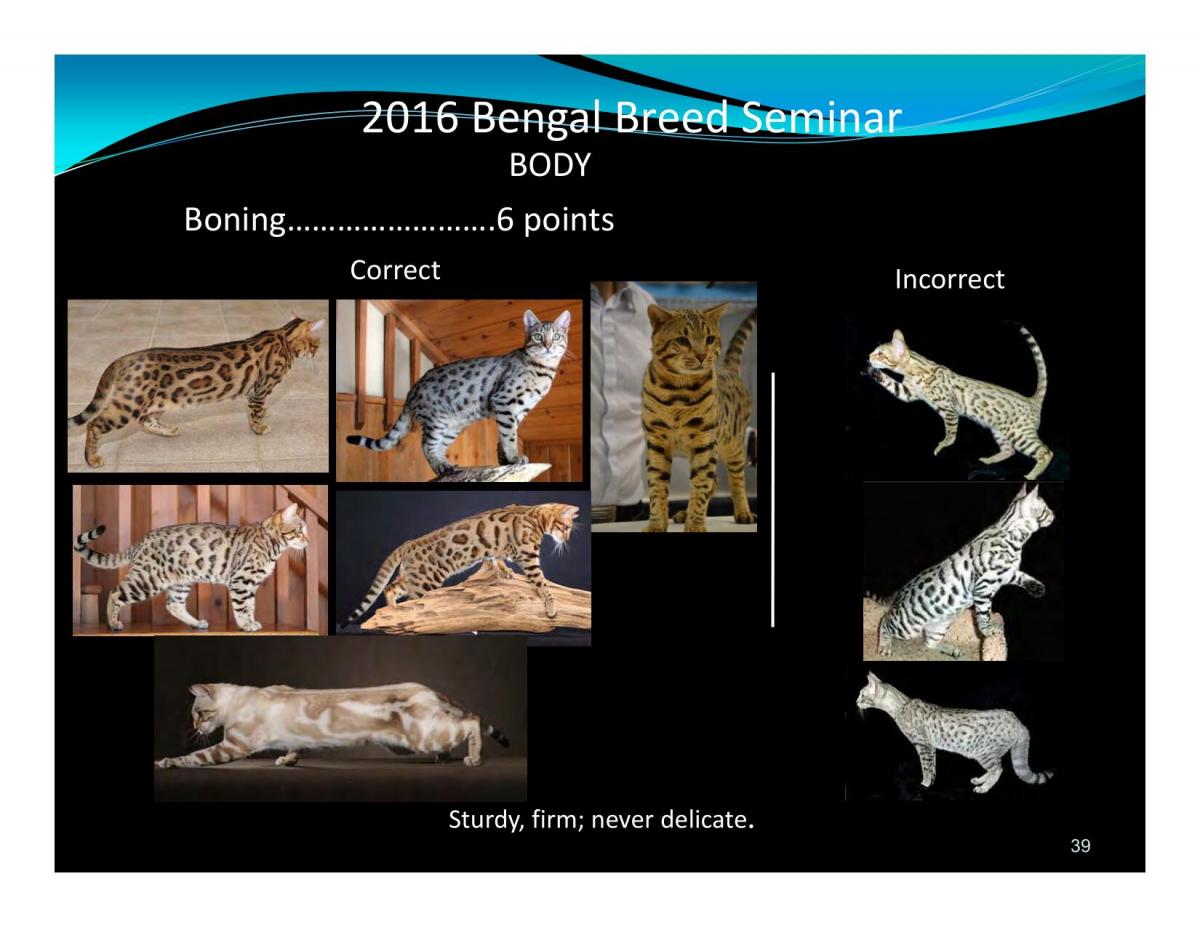 Boning .... 6 points
Sturdy, firm; never delicate.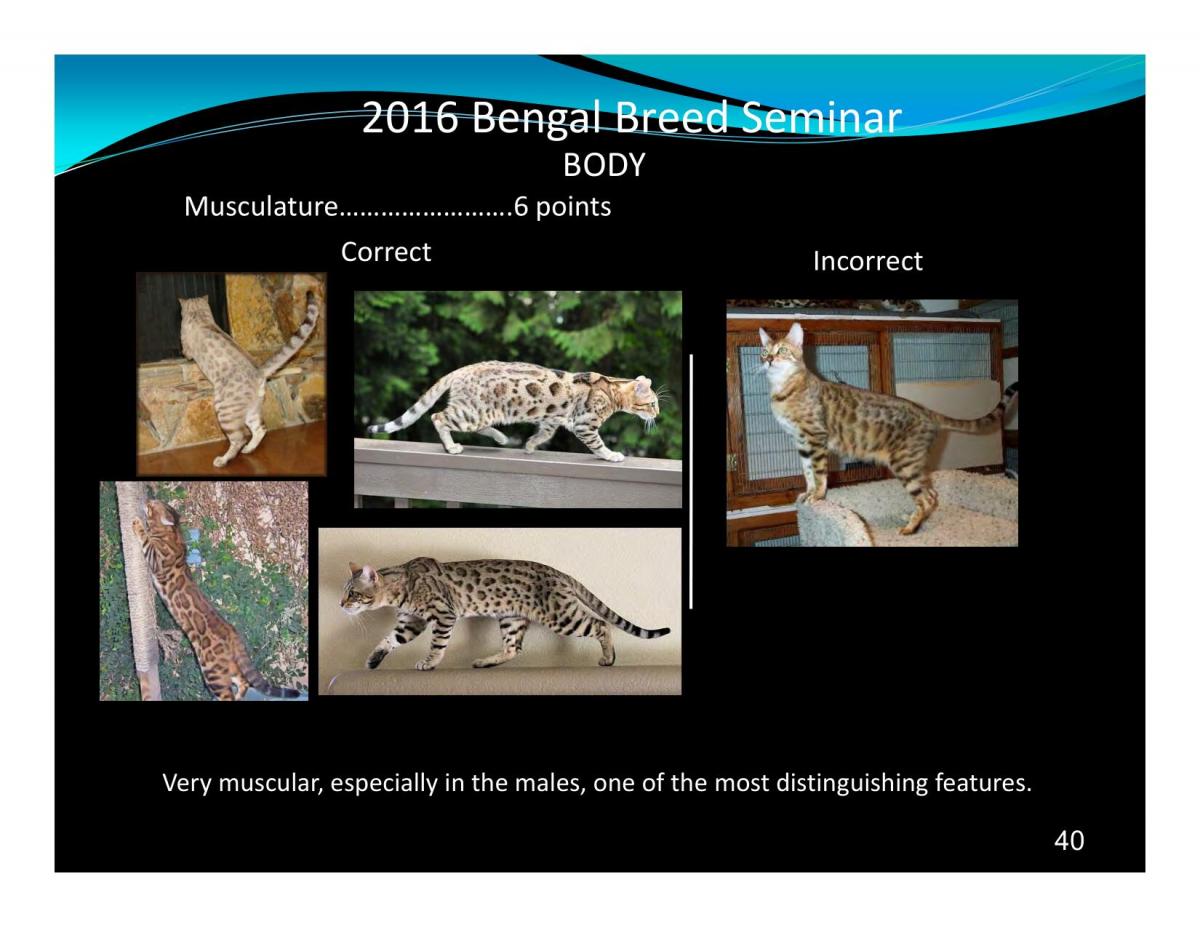 Musculature ..... 6 points
Very muscular, especially in the males, one of the most distinguishing features.