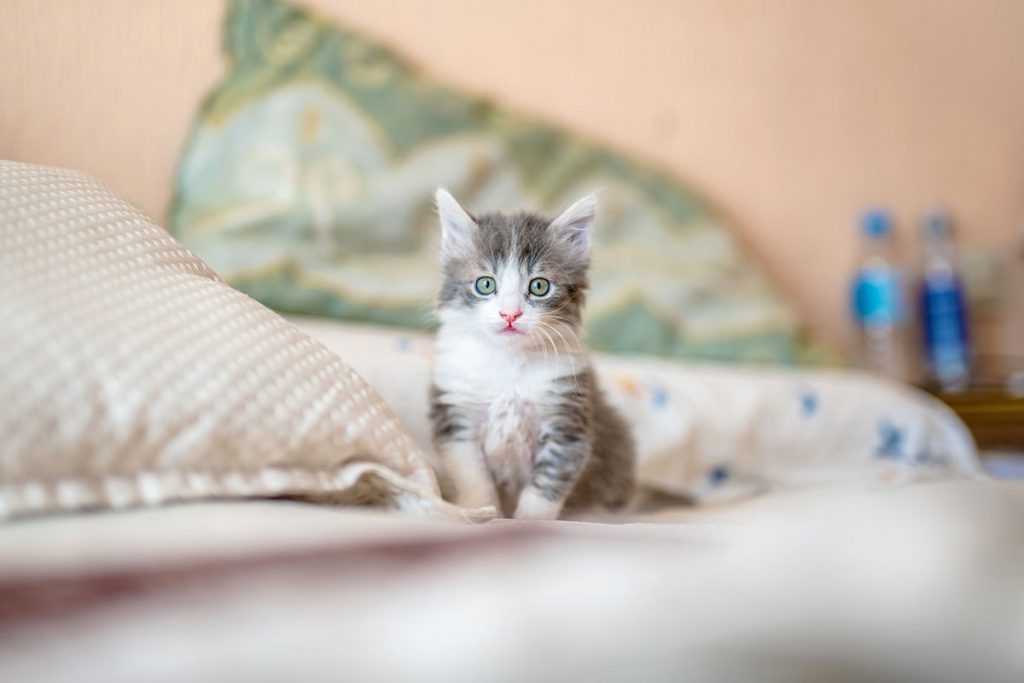 All cats, including those that live predominantly outdoors, need a safe and clean environment and protection from hazards. Some examples of hazards include household
chemicals, poisonous plants and open windows or balconies in high buildings, which your cat might try to get out of. All cats need a safe, comfortable place to rest undisturbed. Cats that live outdoors, need access to a safe shelter and a source of food and water. Living in a cold or wet place, without shelter, can cause a cat to suffer. A cat must be able to avoid things that scare them, including other cats and they all need a place to hide where they feel safe. They often feel safest when high up. If unable to hide and avoid threats, your cat may suffer anxiety and chronic distress, which can lead to illness.
Cats naturally enjoy exploring their environment. They are athletic animals and need opportunities to run, jump and climb and if they do not they may suffer. Cats are naturally clean animals and need regular, easy access to an appropriate place to go to the toilet. They do not like to use heavily soiled areas. Some cats need to use an indoor toilet area, for example a litter tray. Cats are territorial and become very attached to their own familiar environment. They are naturally cautious in unfamiliar environments, including around new places, smells, other animals and people. For example, if you have to travel with your cat to a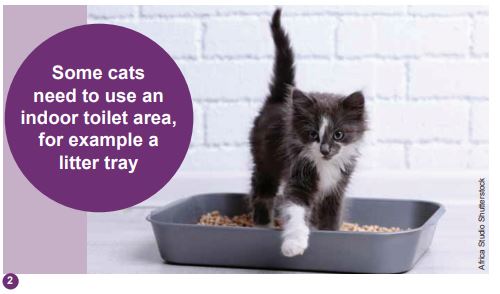 What you should do:
• Provide your cat with a safe, comfortable, dry, draught-free, clean and quiet place where it can rest undisturbed. Ideally, there should be
a range of such places available – the cat will choose where it is most comfortable.
• Take all reasonable steps to protect your cat from hazards indoors and outdoors.
• Make sure your cat has constant access to a variety of safe hiding places including elevated resting places,where it can feel safe.
• If your cat does not go outside, make sure it has plenty of activities to do and enough space to exercise, climb and play indoors.
• Your cat should be provided with a suitable toilet area, that is quiet, easily accessible and kept clean.
• Before you move your cat, you should gradually get it used to a secure cat carrier. Putting items which smell like the cat, for instance its blanket, in the carrier and any place you move your cat to can help it feel at ease.
• Any place where your cat is left must be large enough and comfortable with effective ventilation and temperature control so that your cat is able to move around to ensure its comfort, avoiding becoming too hot or too cold. Never leave your cat in an area where this is not possible such as a car ona warm day.
• Your cat should not be routinely kept in a cage.
• If you have any concerns about moving to a new home, or transporting your cat, you should consult a vet or other suitably qualified cat care specialist.