Bengalheritage Cat River-Kovu-Kauser
He is a super kitty' Ed said, and he really is, so beautiful, so playful, and confident. River wants to be everyone's friend, he is so loving and just when we couldn't gush anymore he even purrs in his sleep, how adorable is that?
We researched for a long time who to go too, to get a brother for our two year old bengal. We only contacted Bengal Heritage after reviewing their website, reading about their experience and affiliations to recognised cat organisations and commitment to cat care.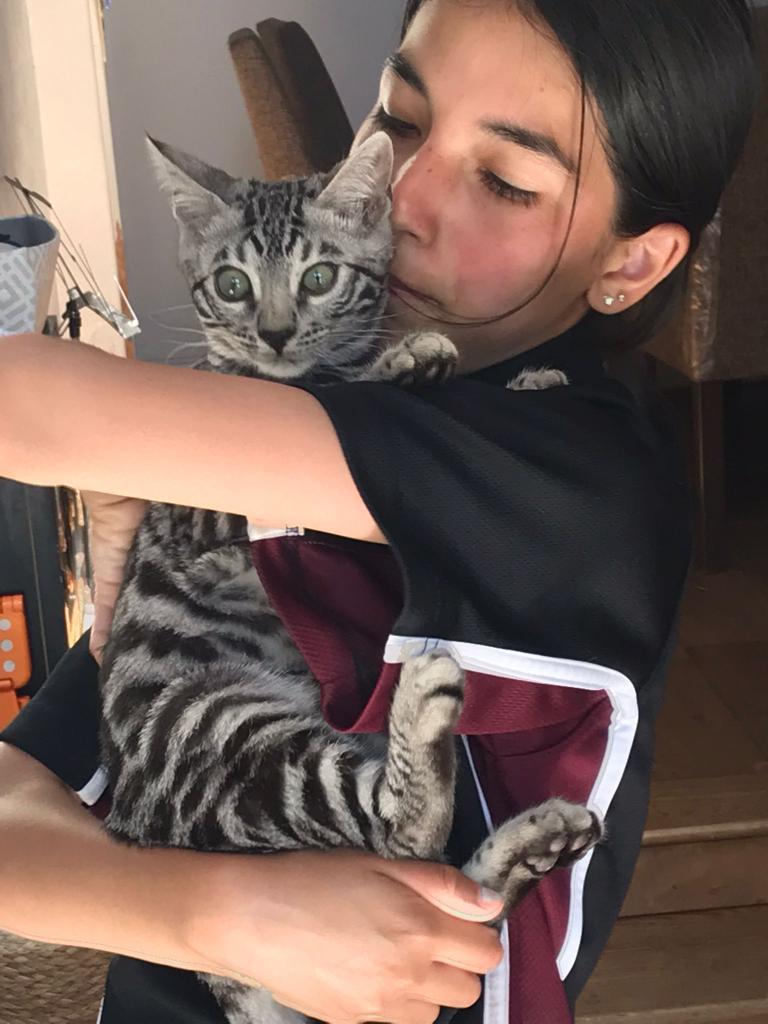 Ed was lovely, so considerate and patient from our first initial contact. He answered all my questions, offering advice (which he has continued to do so even after River joined our family). His understanding of Rivers character is joyful we couldn't have wished for anymore. We feel so lucky to have him.
The home delivery service offered by Tony was so reassuring, just knowing that River was being brought all the way from Wales to London with those that love him was the icing on the cake. There are many breeders out there but they are not all the same as Ed and Tony successful demonstrate with their love and care for their furbabies and care and attention given to those searching for beautiful kittens.