Bengalheritage Cat Nanook Bear-Jody
A little while ago we brought our little Nanook home, and he has been an absolute dream! He is, so far, the easiest animal we have cared for, and thats saying something for a bengal to be easy!!
Nanook is so sweet, loving, playful and hilarious.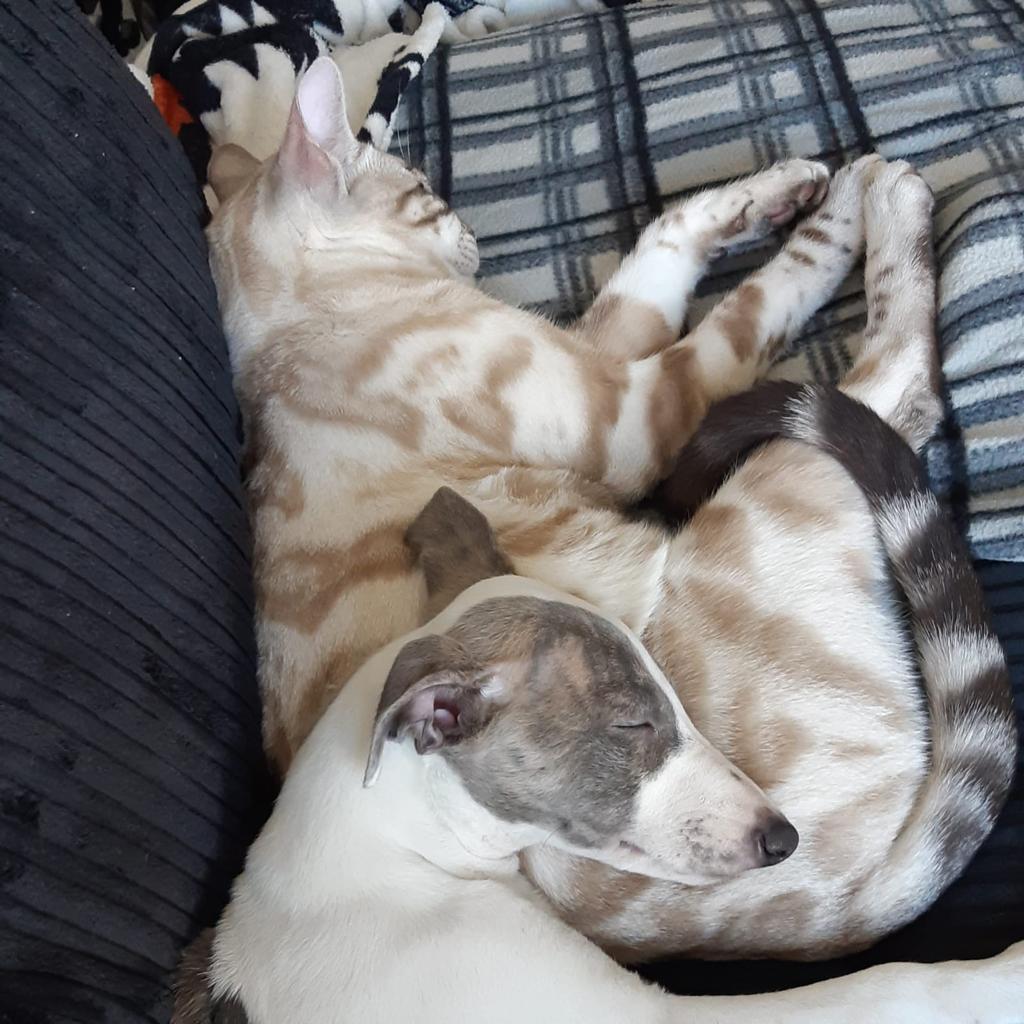 Even after our 6 hour journey home, he walked around like he owned the place the minute we let him out of the carrier. He is great at being left alone, great appetite, perfect health, incredible hunter, very smart and curious. He sleeps through the night and sleeps while we are out too. He has never caused chaos in our house and i put it all down to the incredible breeders, Ed and Tony. They have done an amazing job with him! Hes very well socialised and very friendly, none of which would be possible without these two. He has a perfectly clean bill of health and is very affectionate after a great play. He is a true bengal and im glad i didnt go anywhere else.
Ed and Tony were great at staying in contact with us at all times, whenever we needed it. They have been very helpful with any queries we had, very open and understanding, full of great advice and honestly, produce the most gorgeous kittens i have ever seen! Highly recommend.