Bengalheritage Cat Mcdui and Makoy-Nicola
From first enquiry, through to personal transport service from Wales to Scotland, I have been overwhelmed with the service and support from Ed and Tony.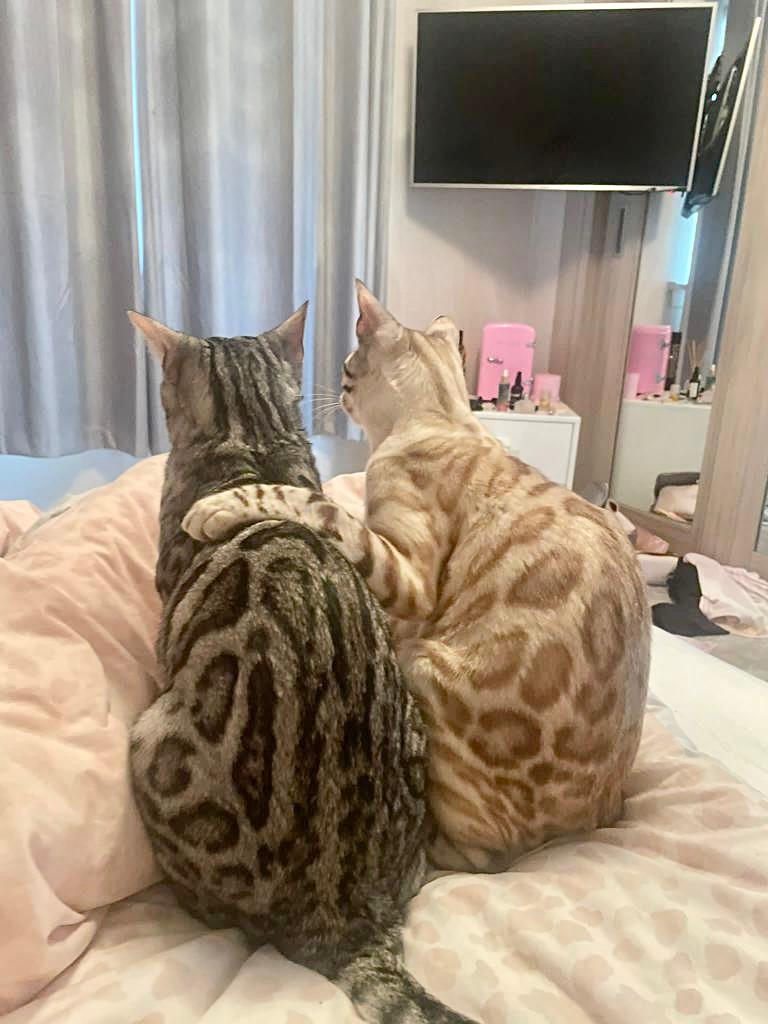 I researched tirelessly before choosing to contact Bengalheritage Cats regarding planned litters, as I had not long lost my beautiful Snow Spotted Bengal that I had adored for almost 16 years, and he wasn't going to be easy to replace. After speaking with Ed I realised that Bengalheritage are WHOLEHEARTEDLY committed to raising the most beautiful, healthy and sociable kittens. My two adorable boys McDui Storm and Makoy Bronte have settled in so well to our home and are an absolute dream! I would not hesitate in recommending Bengalheritage, whether or not you have had a cat or kitten before, they give great guidance all along the way. I had hoped for two siblings that were close and that is exactly what I have, they are just perfect together, the cuteness of them is off the scale. Just Puuurrfection!!